We always wanted to know, how almonds are healthier raw or soaked? Let's see this short difference between raw almonds (कच्चे बादाम) v/s soaked almonds (भीगे हुए बादाम) one of which is healthier. Almonds /बादाम are a great source of nutrients whether you eat them raw or soaked. Most of us don't know that the brown peel of the badam contains tannin which slows down nutrients absorption. Moreover, the skin is hard to digest and maximum people don't prefer that. Soaking also affects the taste of nuts. When soaked they become soft and less bitter which every individual enjoys, but we don't always need soaked nuts to enjoy their benefits raw Kashmiri badam are equally beneficial its just a matter of taste
WHY DO PEOPLE PREFER SOAKED NUTS:
There is a belief that soaked nuts have more health benefits and a
recent research back this up by claiming that soaking badam for certain hours
makes them easier to digest and reduces various antioxidants.
Here are some more benefits of soaked kashmir badam:
EASY TO DIGEST:
People usually prefer soaked badam because of its rough hard texture which is difficult to digest.
GOOD TASTE:
Some people prefer soaked nuts as they taste better and are less bitter than raw nuts.
HAIR AND SKIN:
Soaked badam blended with milk can be used as a face scrub which can be used to reduce skin inflammations.
Using a soaked almond hair mask can give your hair lustre and help prevent hair
falling and hair damage due to its high nutrient profile.
AGEING AND WEIGHTLOSS:
Soaked kashmiri almonds are rich in antioxidants like vitamin E that delays the process of ageing.
They are rich in monounsaturated fats that allow you to munch on almonds and satisfy your
hunger without adding extra weight.
Summary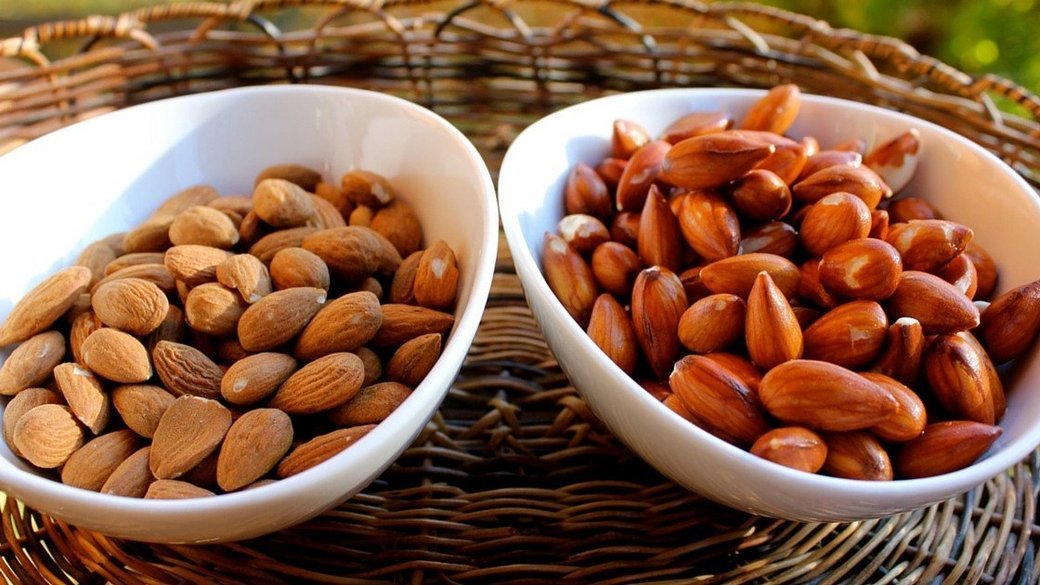 Article Name
Fresh almonds v/s Soaked almonds, one of which is healthier?
Description
Almonds /बादाम are a great source of nutrients whether you eat them raw or soaked. Most of us don't know that the brown peel of the badam contains tannin which slows down nutrients absorption. Moreover, the skin is hard to digest and maximum people don't prefer that. Soaking also affects the taste of nuts. When soaked they become soft and less bitter which every individual enjoys, but we don't always need soaked nuts to enjoy their benefits raw Kashmiri badam are equally beneficial its just a matter of taste
Author
Publisher Name
Publisher Logo